I know This "Monthly Gems" series was initially supposed to be a regular thing but let's be honest I've been pretty whack with posting regular content on here which I am trying to change but for now I thought I'D just put all the things I loved for the past three months into one post and make it a "Collective Gems" sorta thing. So here it goes…
CityMaps2Go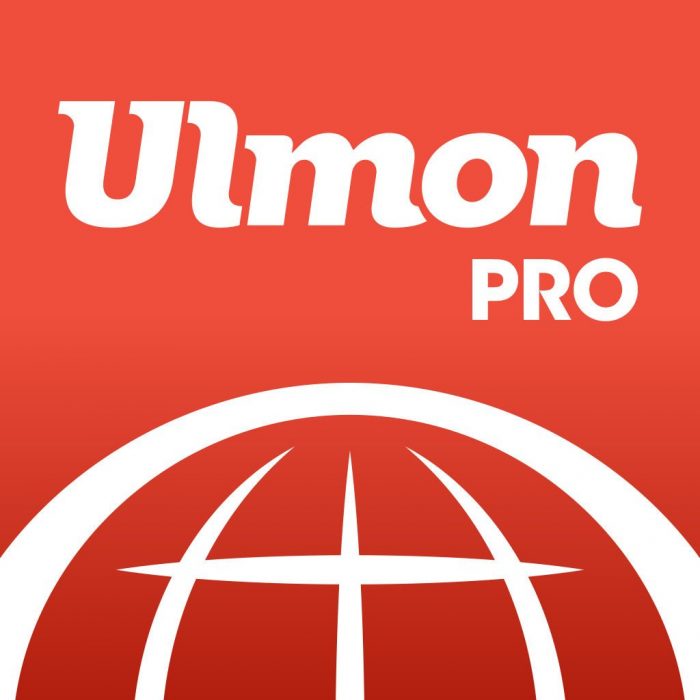 CityMaps2Go is pretty much how its name already suggests an app that offers you to download maps of cities but also regions or entire countries for offline use. This is extremely helpful on your travels when you either don't have mobile data or just not enough to be looking up stuff on GoogleMaps all the time.
On top of that the maps have literally every single street and even the tiniest walking tracks registered, a friend of mine told me he used it to navigate himself through rice paddies and offtrack hikes in the Philippines! I don't use it whilst being here in Sydney but it helped me SO MUCH during my time in New Zealand!
The app is not for free but I definitely recommend getting it because once you have it it'll grant you access to an unlimited number of maps of every destination fathomable.
2. Alan Watts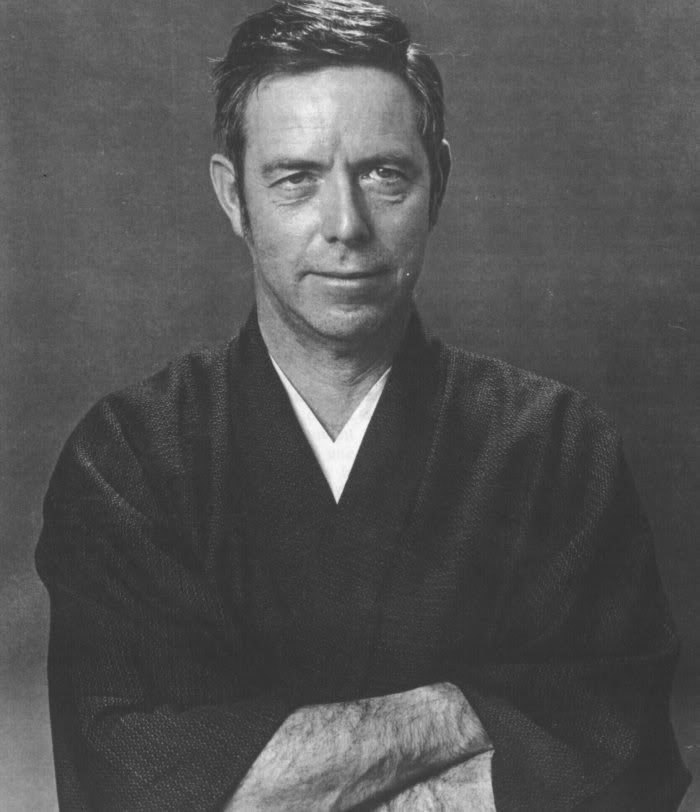 Alan Watts was a philosopher, teacher, writer and speaker from England who's best know for bringing the ancient wisdom of the Eastern philosophies (Zen Buddhism in particular) to his audiences in the West. He wrote numerous books and held many many talks, lots of them are available online.
I love listening to his lectures on YouTube or watching videos that incorporate his spoken words to convey powerful messages, one of my favourites being "Life is not a Journey".
3. What The Health

What The Health is the second documentary by Kip Anderson and Keegan Kuhn who previously created the award winning film "Cowspiracy". Ever since they announced the project I was eager to watch it and when I was finally able to it still outgrew my expectations, The documentary talks about the links between Western Lifestyle diseases such as Diabetes, Cancer, and Coronary Heart Disease and the consumption of animal products.
Moreover it discusses how the adoption of a plant based diet can not only prevent but also reverse those illnesses and how American pharmaceutical companies and the entire health industry keeps these facts in the dark. A very powerful film that although shocking leaves you empowered with the knowledge that you're ACTUALLY in control of your life and health and how going vegan is the best thing you can do for body and overall wellness.
4. Frank Ocean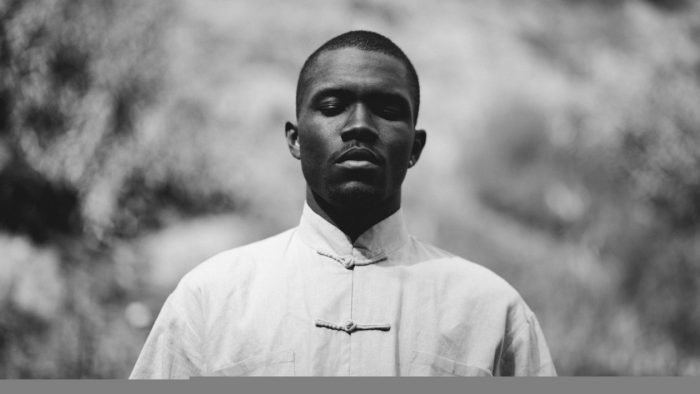 I always loved Frank's "Thinkin 'Bout You" and his most recent album "Blonde" got me through my very early metro rides to work back in September but a few weeks ago I completely rediscovered him and have been listening to all of his music on repeat ever since.
My favourites are "Novacane", "Lost", "Thinkin 'Bout You", "Pink Matter", "Slide", "Future Free" and the first song on his 2016 visual album "Endless".
5. The Messy Heads

"The Messy Heads" initially started as a blog and online forum founded by Emma Mercury but soon developed into a uniquely beautiful, thought provoking print magazine with two issues out on the market so far and the third currently in progress. I had known about "The Messy Heads" for  while followed their Instagram, saw photos of people reading it regularly pop up on my feed however in April I finally decided to purchase the two issues to hold and flip through myself.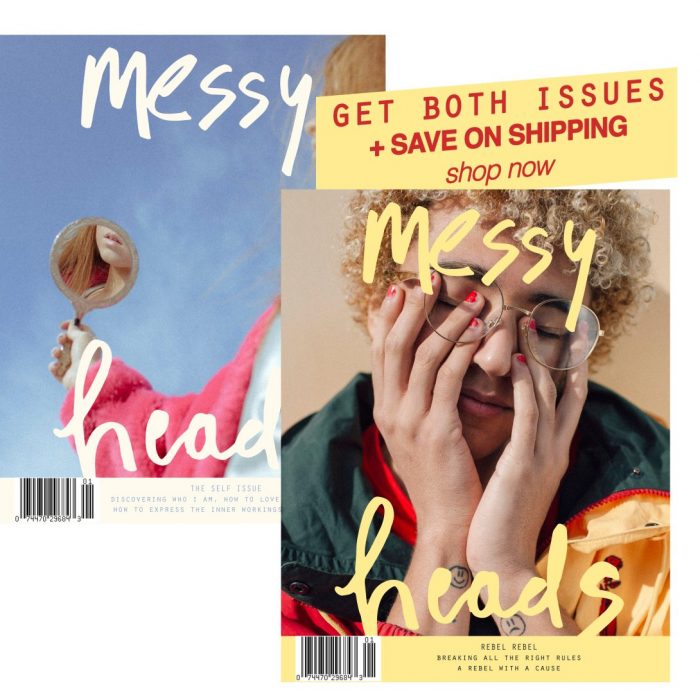 I must say I am profoundly in LOVE with everything Emma and all the other lovely girls collaborating and helping have created with and through this magazine. Intended to offer an alternative piece of media to turn to especially for young girls "The Messy Heads" issue #1 contains spreads and articles about how to find out who you really are, how to accept, love and express yourself while issue #2 discusses defying the norms, finding your own way and standing up for what you believe in.
But not only do the magazines offer guidance and advice they're just as inspiring as they are thought provoking, their pages filled with beautifully different kinds of photos, doodles and sketches. High highly recommend getting your hands on one if not both of  "The Messy Heads" magazine issues! (check the blog for all the infos and more: themessyheads.com)
6. Annie Tarasova

I wanted to mention Annie in my January Gems but then totally forgot so I'm including her in this post. Annie is a young woman who lives in South Australia and who I first discovered through her Instagram. Her extremely aesthetic feed of vegan food combined with the dreamiest travel photography simply cannot not inspire you.
But what I love most about her are her vlogs on YouTue. Refreshingly different Annie captures her travel ventures in a collection of clips assembled to calming indie music every now and then interrupted by short sequence of her talking either just to the camera or simply a recording of a conversation between her and the people she hangs out with.
Its really hard to explain but unlike many other YouTube videos Annie's vlogs (I'm talking about her vlogs here in particular, she also does sit down videos about spirituality and crystals and much more) really make me FEEL something. My favourite videos of her are these two: "PINK OCEAN AND VEGAN PIES"  https://youtu.be/LB8fPnjlPK4 & "NEW ZEALAND: One Month Long Roadtrip" https://youtu.be/6TLZqx2jW-k
They're inspiring and calming yet entertaining and I would even go so far to call them magical.
7. HappyCow

Finally, a more practical gem: "HappyCow" is pretty much a vegan/vegetarian version of TripAdvisor though mainly focusing on restaurants and food related places.
Whenever I plan a trip to a city I haven't been before I check for vegan cafes and restaurants on the website beforehand. It's so easy and convenient so definitely one of my travel essentials.