Josie and me met 5 years ago, when she came to Munich as my exchange student. After I lived in the French part of Switzerland with her for a couple of months we kept in touch. Josie visited me many times in Munich and she even came to Malta once. This time I returned to Switzerland to see her new home, in Fribourg where she just started studying Anthropology and Environmental Sciences.
Josie radiates light and love, she knows what she wants in life, knows she is her own rock. She is one of the strongest people I know, and her independence is admirable. She also happened to be the first person I interviewed for this series, in fact she gave me the idea to create the To Build A Home series because I simply could not get over how much I loved her new room and how much it seemed to be HERS.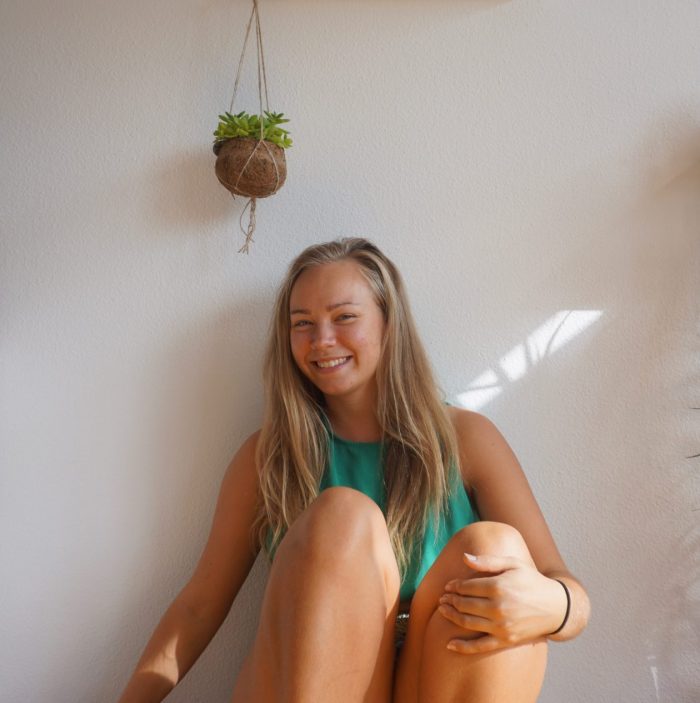 Did you always know you wanted to move out as soon as possible?
"Yes! It's so nice to live with your parents but for me it was ever really possible. I prefer taking care of myself and not be stressed by my family."
How did you feel when you signed the lease?
"So good! Ecstatic. It was part of my final travel. I just came back from Spain and I knew I didn't want to live with my family anymore. My mom kicked me out and (so) I was traveling around Switzerland for a while, sleeping at my friends houses."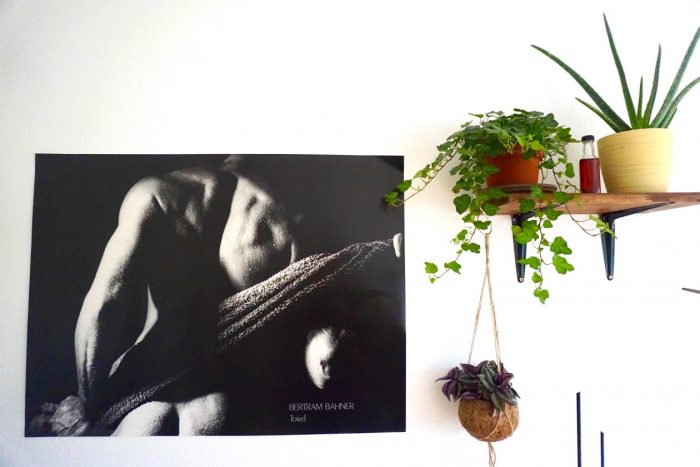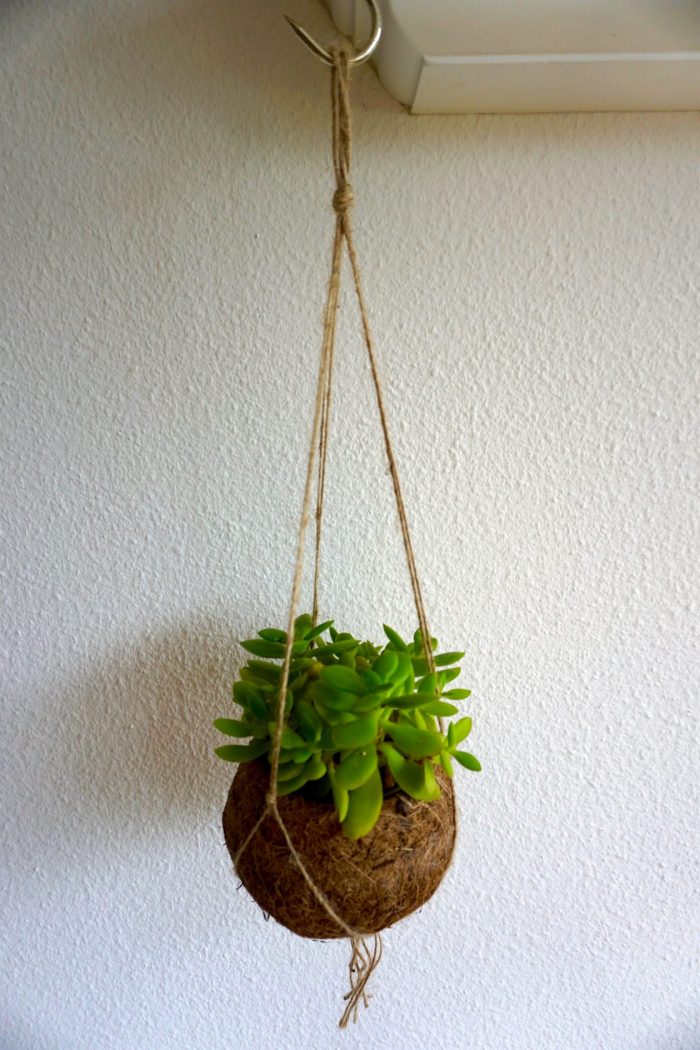 Do you think your room/home is a way of expressing your personality? And how do you think your room shows that?
"Yes, its my personal temple. I need to feel comfortable where I live, longterm. I have a lot of plants to keep me breathing, like anchors, to get the flow going. I love buying plants. I'm not an artist, I like drawing , dancing, music but I don't consider myself a crazy artist. Interior design I love though. My room needs to be clean, so I feel clean myself. I love that here, I'm not stressed about my mom coming in."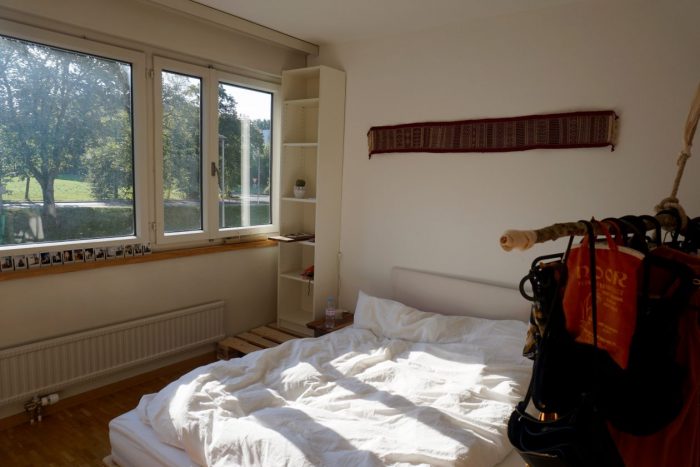 How would you describe the process of designing and decorating your room?
"Creative. I designed it in one night but the just let it happen. I had ideas but some things just fitted."
And what were your inspirations? 
"I went to interior stores, to see prices and I looked on Pinterest but I did most myself. Often I had the idea and THEN I saw it on Pinterest. I also talked to my flatmates."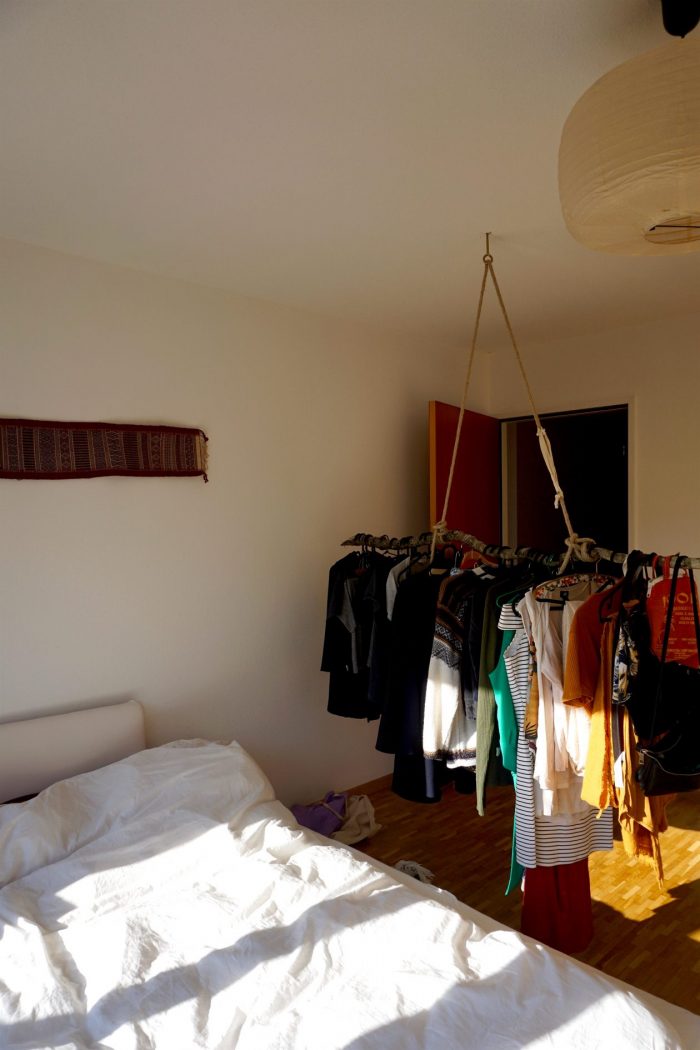 How long did it take? And where did you find the materials?
"I moved in on July 10th but maybe a month. As for the materials and where I got them, Emmaüs is great, the branch I found outside."
What part are you most proud of?
"The branch for creativity. I've never seen it anywhere but I wanted the room to be airy and light and spacious. It looks better than I had thought. I'm also proud of the etageres and my bed."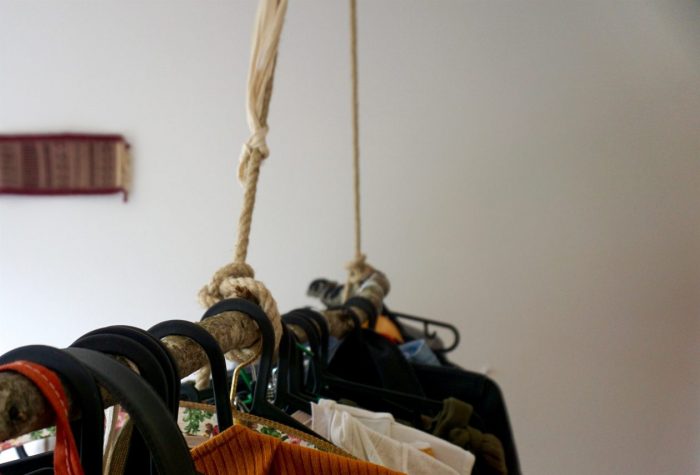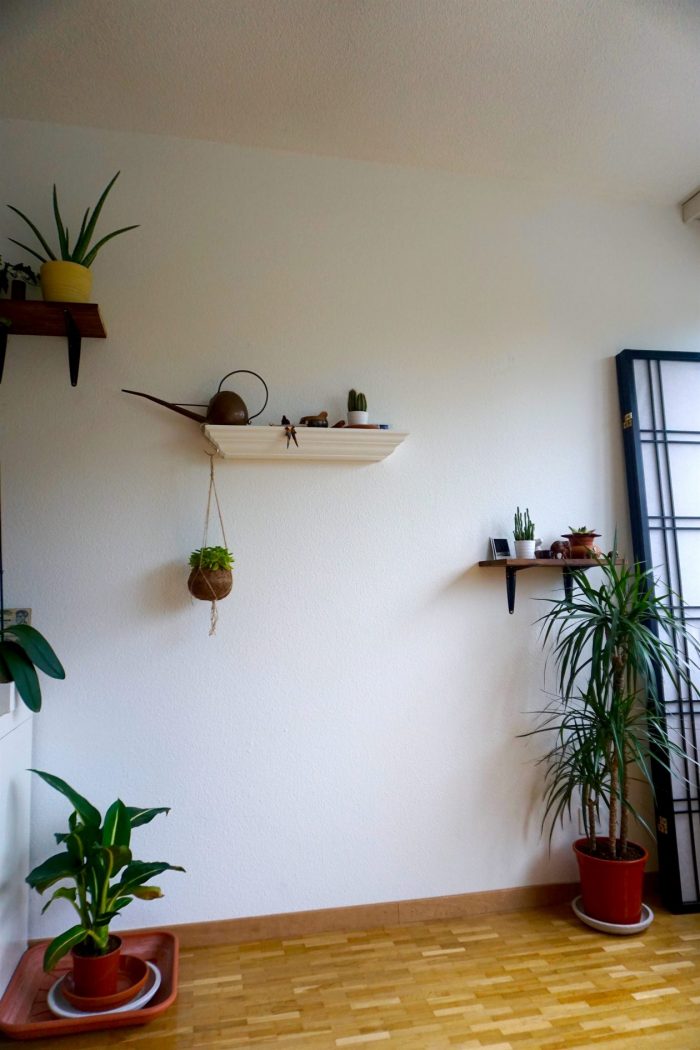 What is home to you?
"Anywhere I am. This would be home but travelling taught me that I am my own hone and my body is my physical attachment to this world. Anywhere my body is, my soul is. It has nothing to do with home ad comfort. 
Since I came to Munich (in 2012) I realised you kind of have your home in your country and in Lausanne I feel at home but it's actually stepping back into memories. You can make your own place home by feeling comfortable within yourself. 
Some places are not the nicest but anywhere I'm not attacked by the outer world could be home."
And when you think of  the expression "home", what comes up? This room? Your parents house? Your country?
"It's a feeling, even on a train, I feel at home whenever I'm happy. The happier I feel, the happier I will feel. It's a breeding. You have to train it it. The more you do it, the easier it gets. I'm really appreciative and grateful and that's really a training too. When you think things are good you will attract more good things."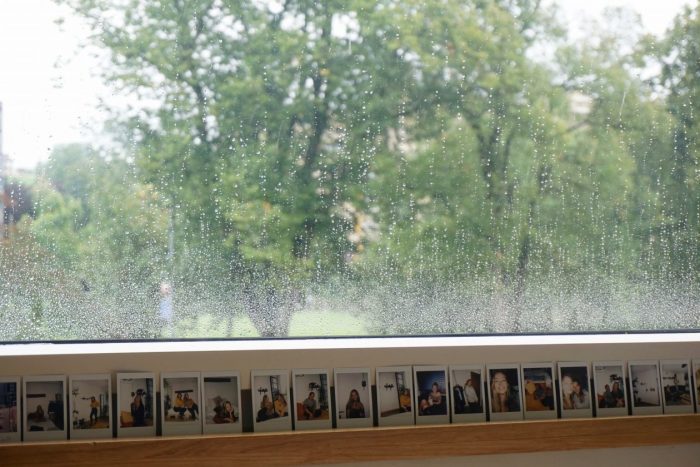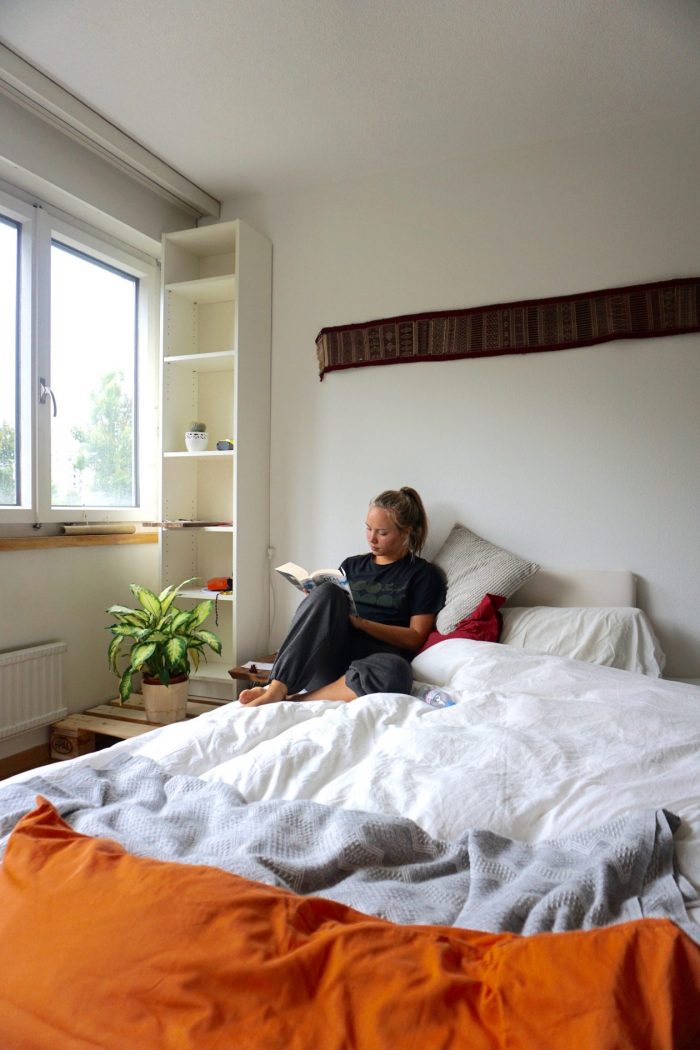 What do you love most about your home?
"My plants. I feel like being a mom taking care of them. Every one has a different energy."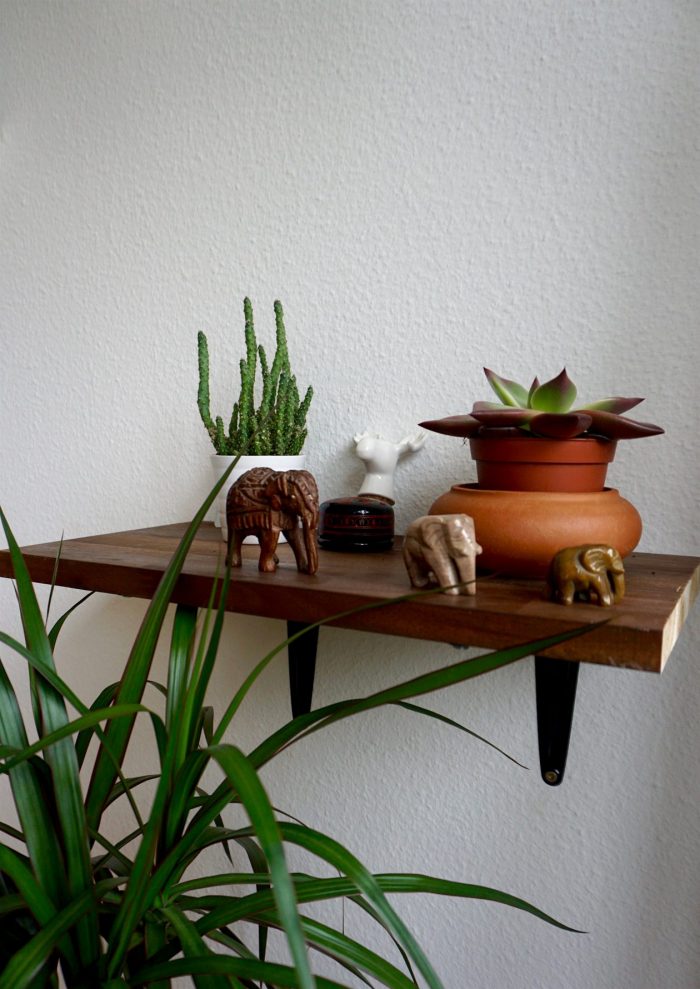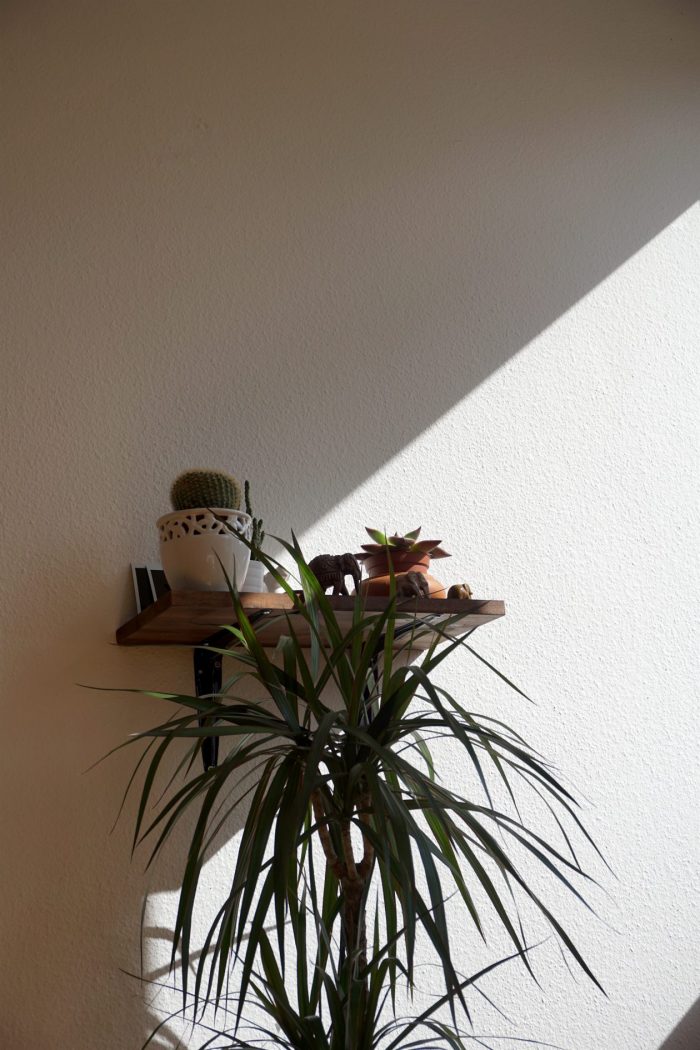 What are you most excited about in life right now?
"That I'm learning a lot. With my flatmates, learning to do things with my hands, crafts really. Travelling opened my eyes more than I thought and now I'm really looking forward to learning, Uni and my Anthropology degree. Not the stress that comes with Uni but I love knowledge and learning."